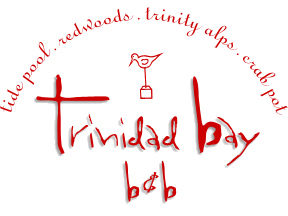 iPad In Every Room!
Enjoy Guest-room iPads with Custom Apps & Entertainment
Coming Soon! Discover, plan, share and enjoy our guides & information , in an entertaining new way - from the comfort of your guest-room.
innKeeper
Our custom iPad application offers guests modern ways to discover, share and connect with us and each other.
Entertaining - creatively presents information about our Bed and Breakfast and beyond
Helpful - diligently gathers shared guests experiences and recommendations
Fun - intelligently shows unique perspectives on our similar experiences
InnKeeper is in development and will be preloaded on guest-room iPads this summer - fingers crossed! It's been a fun adventure so far. We hope you'll provide tons of feedback. Your recommendations and shared experiences will make it even more helpful.
A mobile version for Trinidad visitors is in the works too, but InnKeeper will focus on guests staying with us.
Stay in Trinidad, Discover Trinidad
InnKeeper sections offering local perspectives on our town and on the surrounding Trinidad area.
Beyond Trinidad - Morro Bay to Cannon Beach
InnKeeper section with points of interest and similar accommodations from the coastal towns of Morro Bay, California, up to Cannon Beach, Oregon.
Plan Your Escape!
The prettiest, most romantic B&B in Trinidad, California